Meet the Team
As with all small businesses, multi-tasking is essential and this is very evident with our camera team. Altogether the team have a broad range of skills but it is their collective enthusiasm that makes the production process pleasurable as well as professional.
David Jones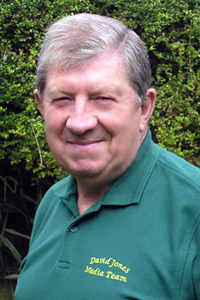 David heads up the team and organises shoots which is just the beginning of the process. He knows that a great deal of skill and organisation goes into a successful end product. He has owned horses for more years than his bank manager or his wife Barbara cares to remember.
Like most videographers he started out with still photography, but the need to watch a horses performance in a race naturally led on to videoing his horses racing. Whilst filming, other owners would ask "Are you filming racing today as we have a runner in the next and would like it filmed?" and of course he was only too happy to oblige. This developed rapidly to covering full point to point meetings and the rest, as they say, is history.
The raw footage from a shoot is just the start of it all. It is the editing and production of the film that provides the customer with a product they are satisfied with. This is where David's skill comes into its own. All finished projects are edited and produced by him and, as far as he is concerned, this is the really exciting and enjoyable part of the process.
Barbara Jones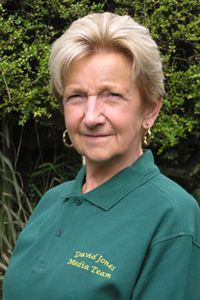 Barbara, who has won many prizes for her photographs, started by producing stills in winner's enclosures and at presentations but soon migrated into filming paddocks, winners enclosures and presentations.
She is usually the one standing out in the open, come rain, wind, snow or shine but is comforted by the fact that it's good for the complexion (apparently!). She is very placid and only gets frustrated when filming the backs of photographers' heads at presentations.
As well as her camera skills, Barbara also looks after the financial side of the business and keeps the taxman and accountants happy.
Ian MacLaren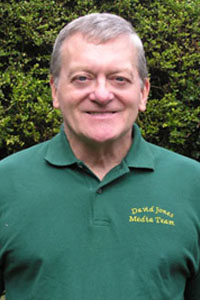 Ian initially joined the Company as our I.T. Manager but his skills with the camera soon became apparent and he is now a permanent feature out in the back straight filming from the truck. He is relatively new to the equine world so he admits that there was a learning curve to follow in that area, but it didn't take him long to master the requirements for filming races.
Ian worked for the MOD for 40 years as a Graphics Officer but more recently as Webmaster and his talents have been a major boost to the company, enabling us to expand our services particularly in website design.
His many qualifications include: Associateship of the British Institute of Professional Photography (ABIPP), Associate Member of the Institute of Reprographic Technology (AMIRT), he holds the CGLI Photographic Technicians Certificate, and MOD Qualifications in Web Design, Network Design and Computer Engineering.
It was Ian's passion for Apple computers that convinced us that this was the way forward along with editing programmes such as the industry standard "Final Cut Studio".
Steven Rice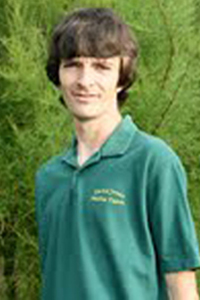 Steven is the youngest member of the team and fulfils the roles of Production Assistant, Still Cameraman and Video Camera Operator. He is a great asset to the Company due to his technical ability and enthusiasm. He also has an in depth knowledge of Point To Point Racing.
Outside of racing he is a seriously competitive runner and has been a member of Southwell Running Club for many years, on top of this he manages his own horticultural business.
Simon Jones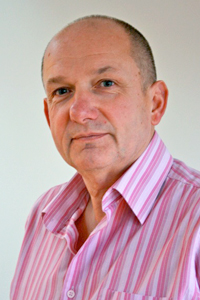 Simon has joined the team as our apprentice which is a big shock to him as he has just spent the last 32 years in the police force reaching the rank of DCI before retiring.
Simon will be experiencing all the roles needed to become a fully fledged member of the team. He already has had experience filming Dressage at Brackenhurst Campus and has several projects to cover for us in the near future.
We welcome Simon on board and this will now gives us the opportunity to cover several projects on one day.