Racing
The following is a list of proposed Point To Point meetings we will be attending during the 2016 season.
Several of these meetings have yet to be confirmed and the list is subject to change.
To order a DVD of racing please contact us by email, telephone or download an order form.
Order Form
View clips from this year's DVD's
Sunday 15th January YORKSHIRE AREA POINT TO POINT CLUB Sheriff Hutton
Sunday 29th January THE MIDLANDS AREA CLUB Thorpe Lodge, Newark
Sunday 12th February THE BROCKLESBY Brocklesby Park
Sunday 12th February SININGTON Duncombe Park, Helmsley
Sunday 26th February COTTESMORE Garthorpe
Sunday 5th March DERWENT Charm Park
Saturday 11th March SOUTH WOLD Revesby Park
Sunday 19th March OAKLEY Brafield-on-the-Green
Saturday 25th March BELVOIR Garthorpe
Saturday 26th March BADSWORTH AND BRAMHAM MOOR Askham Bryan, York
Sunday 2nd April ATHERSTONE Clifton-on-Dunsmore
Sunday 2nd April MIDDLETON Sheriff Hutton
Sunday 9th April PYTCHLEY Guilsborough
Saturday 15th April WOODLAND PYTCHLEY Dingley
Monday 17th April SOUTH NOTTS Thorpe Lodge, Newark
Saturday 29th April QUORN Garthorpe
Sunday 7th May FERNIE Dingley
Sunday 14th May GRAFTON Whitfield
Sunday 21st May MELTON HUNT CLUB Garthorpe
Sunday 27th May FITZWILLIAM (Milton) Dingley
Sponsorship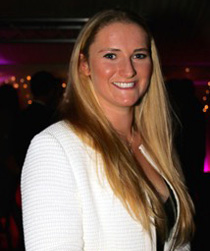 We are delighted to announce that for the 2016 point to point season we will be sponsoring jockey Lottie Crane.
Lottie was the runner up in the Midlands Area Leading Lady Riders Championship in 2015 and also in the Leading Lady Novice Riders Championship but is determined to go one better in 2016 and we look forward to seeing our name in the winners enclosure.
We would like to take this opportunity to thank Camilla Cotton for her contribution to the Company in the past and wish her well for the future.